(ORC = Organic Rankine Cycle)

Gas or liquid ( waste heat source heats up the working fluid (refrigerants water) above its boiling point.
The fluid evaporates under pressure and expands in an expander (turbine/srew/scroll technology)
The expander transfers the thermal energy into mechanical energy to spin the generator
The working fluid will cool down and condense
By the use of a high pressure pump the whole process starts from the beginning
Where ORC producers normally offer just the green square ORC itself, Termo2Power supplies the complete turnkey project including intermediate heat exchangers, cooling and even flue gas treatment.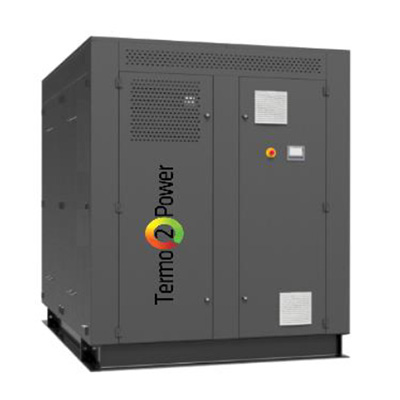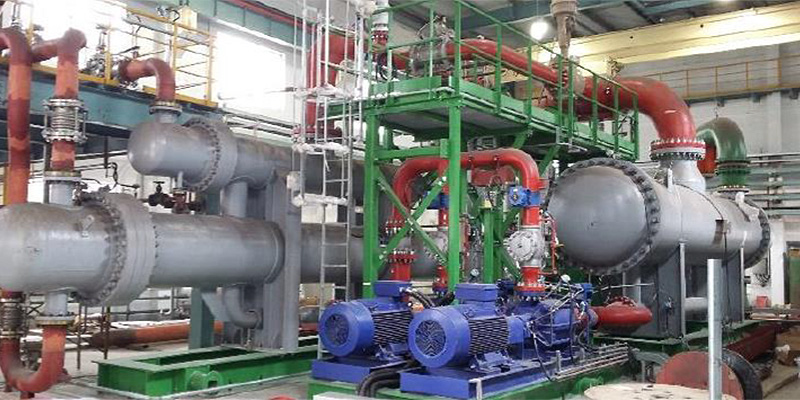 The ORC /steam cycle concept is NOT NEW and meanwhile a PROVEN STABLE TECHNOLOGY
The ORC concept in general is not very complicated , but has many engineering challenges due the molecular weight of the fluor type working fluids and their very penetrating properties as well as the integration of several different scientific disciplines.
The production cost of electricity – co/tri generation is restricted only to the depreciation of the installation and its yearly maintenance costs ! (there is no additional fuel required)
An ORC /Steam cycle can generate free electricity up till 8600 hours per year, it is not dependent on the presence of wind or sunshine. it only depends on the available heat source.